Original logo by Doug Hollingsworth
WUOG Signs On: October 16, 1972
Click on images to enlarge
FCC telegram authorizing WUOG
At sign on: first program director Beau Allen, UGA President Fred Davison, General Manager Ed Dunbar
UGA President Fred Davison at the board
General Manager Ed Dunbar signs on WUOG
Ron Parker memory about the day before sign-on
WUOG Chief Engineer Wilbur Harrington
Some of the 97 steps to the 5th-floor studios. Courtesy Jennifer Griffith.
Broadcast honoring WUOG's first anniversary in October 1973. (Courtesy Walter J. Brown Media Archives and Peabody Award Collection)
(Part 1) WUOG's first anniversary includes one of the first Athens bands and the Athens tornado, covered by WUOG. Click the icon to listen. (Courtesy Walter J. Brown Media Archives and Peabody Award Collection)
(Part 3) WUOG's student management team remembers the first days on the air. (Courtesy Walter J. Brown Media Archives and Peabody Award Collection)
(Part 4) Station manager Ed Dunbar talks about putting the station on the air. Click the icon to listen. (Courtesy Walter J. Brown Media Archives and Peabody Award Collection)
Did you know? The original plan for what became WUOG was to install small transmitters in Creswell, Russell, and Brumby, connected to the phone lines to emit a 100 milliwatt signal that could be received only in and near those buildings.
In the early days of WUOG, the 3,200-watt ERP era mainly, the station would be knocked off the air occasionally in the winter because of icing on the transmitting antenna. This would cause the power to be deflected back down the transmission line, potentially burning it, so the station would have to shut down until the ice melted.
​
One day in 1977, Engineer Alvin Saylors, PD Bill French, and GM (and now Friends of Georgia Radio Honoree) Neil Williamson got tired of sitting around waiting on the ice to melt, so they went up to the tower. Neil climbed up the tower and knocked the ice off, allowing the station to sign back on!
With raises in power to 10,000, then 26,000 watts in later years, icing is much less of a problem, I assume! — Roy Greene
T-shirts through the years
from WUOG Alumni Facebook page
(Click to enlarge photos)
March 31, 1973: WUOG covers the deadly Athens tornado as the only local station on the air
GM Patti Oates remembers, courtesy of the WUOG Alumni Facebook page: I started thinking about the tornado we experienced in Athens on March 31, 1973. WUOG was only about 5 months old at the time but I remember staffers reporting from the street as we broadcast the news from Memorial Hall during the event. I had to look up the details of the tornado: it was an F3 or F4 tornado that took a 75 mile path generally along Hwy 78, hitting Athens a little after 7pm. Two folks died and many were injured. One of our reporters was a Vietnam vet named Pat who always wore camouflage gear. As he made his way to Prince Avenue I worried about him for two reasons: he was in the thick of the damage and I hoped some PTSD wouldn't be triggered by what he was seeing. My recollection was that WUOG was the only radio station on the air for a portion of the evening. A National Weather Service report I found online says "all three Athens radio stations - WRFC, WDOL, and WGAU - were knocked off the air." Even though the NWS didn't acknowledge our existence, we did receive a commendation certificate from the Governor's office for the service we provided the community.
WUOG Program Guide | November 1975
1975 WUOG staff
from Pandora yearbook
1976 WUOG staff
from Pandora yearbook
In the early to mid-'70s, a staple of WUOG was the National Lampoon Radio Hour, where John Belushi, Chevy Chase, and Bill Murray first got public attention. Click the icon to listen. (Courtesy Walter J. Brown Media Archives and Peabody Award Collection)
Robert Klein WUOG ID | 1976
Courtesy of Richard Warner
Before his performance for students in Memorial Hall, we asked comedian Robert Klein, often featured on "NBC Saturday Night" (as it was first known) to cut an ID.
Red & Black editorial on WUOG 10kw | 1977
At the end of each quarter in the mid-'70s, WUOG would air a freewheeling, sometimes-good, usually-awful program of music and skits called "Smoke Damage." It often included trips out the window of WUOG to the roof of Memorial Hall, where staffers would toss promo copies of LPs to passers-by.
Bill Murray, Bobby Long, John Kelly, Mitchell Feldman writing "Smoke Damage" | 1977
Pete Lamb, Richard Warner, Bill Murray, Mitchell Feldman writing "Smoke Damage" | 1977
WUOG Midday News Jan 24 77 Snowday
In 1977-78, WUOG aired a half-hour weeknight newscast called "Athens Tonight" and a 15-minute newscast at 11:30 am called "Midday." Here's a Midday with Kay Warnalis and Bill French, when a morning snowfall disrupted University classes.
Kissinger controversy | 2/10/78
Neil "Hondo" Williamson on the air | 1979
Disco News March 31 1978
Courtesy of Keith Kozicki
The WUOG Kelman Scale | 1978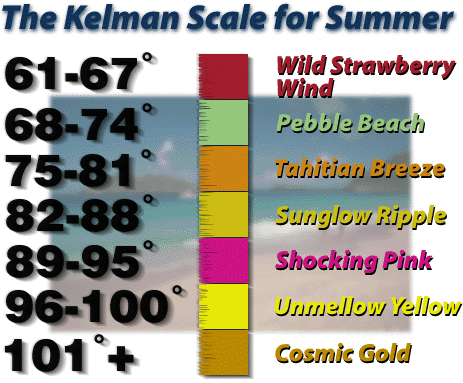 Photos of WUOG staff from 1978-79. Bill French, Ken Gallo and Steve Kelman, Rick Ruskell and Julie Herron, Julie, John Auskelis and friends, and Lauri DeMaso.
R.E.M. and the Police figure into the tale of the Wuoggerz, a pick-up band of 90.5 personnel in the late '70s that achieved minor fame until final exams ended their story. Neil "Hondo" Williamson, later featured on University of Georgia Bulldog football radio broadcasts, picks up the story.
Neil Williamson remembers the Wuoggeerz
UGA administration takes WUOG off the air
For about two months in 1981, the University of Georgia's administration turned off the 90.5 FM signal. Mike Henry, whose career as a respected radio consultant included reformatting NPR's All Things Considered and Morning Edition, and consulted dozens of commercial and public stations across the US and Canada, was named general manager as the station returned to the air. It led to a college radio renaissance. He's interviewed by Richard Warner.
Former WUOG General Manager Mike Henry on WUOG's rebirth after the shutdown
Alumni response to WUOG shutdown | Feb 1981
FCC on WUOG shutdown | March 1981
1981 GM Mike Henry at 2002 Reunion
The KKK on 90.5FM Airwaves
Executive Staff 1983-84: Mary Ellen Emerson, David Wellham, Craig Williams, Ken Norton, Lou Lemon, Theresa Morgan, Jennifer Griffith, Shiela Jones, Melissa Harrell.
The date: October 1983. The occasion: 90.5 FM's 11th-anniversary celebration at the 40 Watt Club Uptown. Melissa Harrell and Craig Williams.
Letter from Lt. Gov. Zell Miller
Aug 28, 1983 Playlist: WUOG playlist for the week of August 28, 1983: Craig Williams' first as program/music director. Susan Murphy was the assistant program director. Hand-typed with corrections courtesy of Liquid Paper. Remember, this was ALL alternative in 1983.
Memorial Hall: Home to WUOG 1972-2008
At sign-on in 1972, the station occupied 1/3 of the top floor of Memorial Hall, then the student activities building. There was no wheelchair access. Accessing the station required walking up 97 steps. By 1980, the station took over the rest of the top floor, displacing offices of the Pandora yearbook. UGA was the largest university in the country without a dedicated student center until the Tate Center opened. State representative Bob Argo announced plans to fund construction in the spring of 1978.
WUOG offices were on the top floor.
WUOG's current home is at Tate Student Center, across from Memorial Hall.
WUOG takes over the 5th floor in Memorial Hall, displacing the Pandora yearbook.
Control room, the last day in Memorial Hall, December 17, 2008. The last song played was "Only the Beginning" by Chicago, which was also the first song played during the station's debut 36 years earlier. Photo courtesy of Jennifer Griffith.
WUOG in its current digs. Photo: Andrew Davis Tucker | UGA
WUOG studios in the lobby of the Tate Student Center in 2016. Jennifer Griffith is on the air during alumni weekend. Photo by WUOG alum Jon Milavec.
Annual Pancake Toss across the Oconee River
April 12, 1979. Station management, led by Neil "Hondo" Williamson and Bill "Not Hondo" French, had called for new ideas that could be tried at the station. Jim Forbes, Chuck Westbrook, and John Kukla proposed the idea of a 30-minute game show where two in-studio contestants answered trivia questions, and listeners could phone in to play along. The very first night, when a contestant was stumped on a question, the right answer was supplied by a call-in group called "The Brewmasters." They would be regular fixtures for the entire three-year run, along with a gaggle (yes, I said, gaggle) of groups ranging from The Astronomy Club, the Greasemongers, Mr. DNA, and the "3-C Insanitorium." I think we may have invented team trivia...we just didn't know it! In 1980 and 1981, the championship was held in Memorial Hall Ballroom where a live audience could win prizes. The concept continued for years after with "Head-to-Head", "Sports Stumpers with Neil Maziar" and "Good Question." Did we fit in at WUOG? No...and therefore, YES. That was the joy of 90.5 FM, for which we'll always be grateful. These three episodes give you a snapshot of UGA life and pop culture at that week in history....plus a squeaking duck.
Chuck Westbrook, Host John Kukla, announcer Jim Forbes
THE KNOW IT ALLS Oct 16 1979 Rob Rushin vs Danny Newman Anniversary week_01
THE KNOW IT ALLS Championship May 1980 Neil Williamson vs Stan McElroy (first 30 questions
THE KNOW IT ALLS Feb 9 1981 Astronomy Club vs Greasemongers_01
As Athens music became increasingly influential,
90.5FM was at the forefront.
"Live in the Lobby" concerts
February 16, 1988: Mike Mills and Peter Buck of R.E.M. on WUOG's "Sound of the City" with Jennifer Fox Armour.
Click the icon to visit the SoundCloud link.
Program Guides through the years
Complete WUOG program guide | May 1977
Early R.E.M. on cart. Courtesy Craig Williams.
Playlists from March and April 1989, as published in the Flagpole newspaper. Click to enlarge. Courtesy of Music Director 1988-1991 Andy Miller.
2005 Oops: forgot to renew the license...
Lynn Harris Medcalf in front of WUOG vinyl, 1992
from UGA Pandora yearbook, 1993
Jennifer Griffith with stepson Colton, who passed in 2020.
WUOG 2018 reunion of pioneer staffers: Patti Oates, Tommy Bowden, Jake Lamb, Don Sylvester, John Kelly, Iris. :-)
Courtesy Lynn Harris Medcalf.
Caroline Smith and the 2022 WUOG crew.
50th Anniversary poster | 2022
WUOG History (from Wikipedia)
The station first broadcast on October 16, 1972, with a 3,200-watt signal. In 1977, WUOG's wattage was increased to 10,000 watts, and in 1994 the station reached its current 26,000 watts, making it one of the most powerful college stations in the country.
The transmitter sits atop Brumby Community on the UGA campus, broadcasting at an effective radius of 60 miles or 100 km.
​
With the exception of a period of time in 1981 and 2005 when the station was shut down for non-compliance of Federal Communications Commission (FCC) rules, WUOG has operated for 18 to 24 hours each day. The station is maintained and run entirely by a 200-student staff of volunteers. 18 executive members oversee the staff and the day-to-day operation of the station.
​
WUOG offers regular rotation programming as well as specialty shows. "Rotation" consists of new and old music of any genre that falls within the bounds of WUOG's music philosophy. Once stated as the axiom "If they don't need us, we don't need them", the music philosophy strives to include artists whose music is rarely heard elsewhere. WUOG also carries specialty show programming ranging from Middle Eastern music to new wave, oldies to bluegrass music. News shows, talk shows, and sports shows air throughout the week.
​
It was on WUOG that R.E.M. was first broadcast; a live recording of "Hippy, Hippy Shake" was played in the summer of 1980. Drummer Bill Berry was also in a short-lived combo of radio personalities from the station, known as the WUOGerz.
​
In late June 2006, it was discovered that the station was causing electromagnetic interference to a nuclear chemistry laboratory on campus. To alleviate this, the station temporarily went off-air on weekdays from 7 AM and resumed broadcast at 4 PM, as well as on late nights and weekends, while the lab work was done. Electronic filters eliminated the problem on July 13, allowing WUOG to return to a normal schedule.
​
On February 21, 2009, the lobby of the new WUOG station inside Tate Student Center was named in honor of Wilbur Herrington. The Wilbur Herrington Lobby memorializes Wilbur's service as the station's engineer since the station's first broadcast in 1972. Herrington had received help in the early stages of applying for an FCC license from broadcast engineers at Athens commercial station WRFC Athens, chiefly Larry Melear (a graduate of the UGA School of Broadcasting) and Everett Langford.